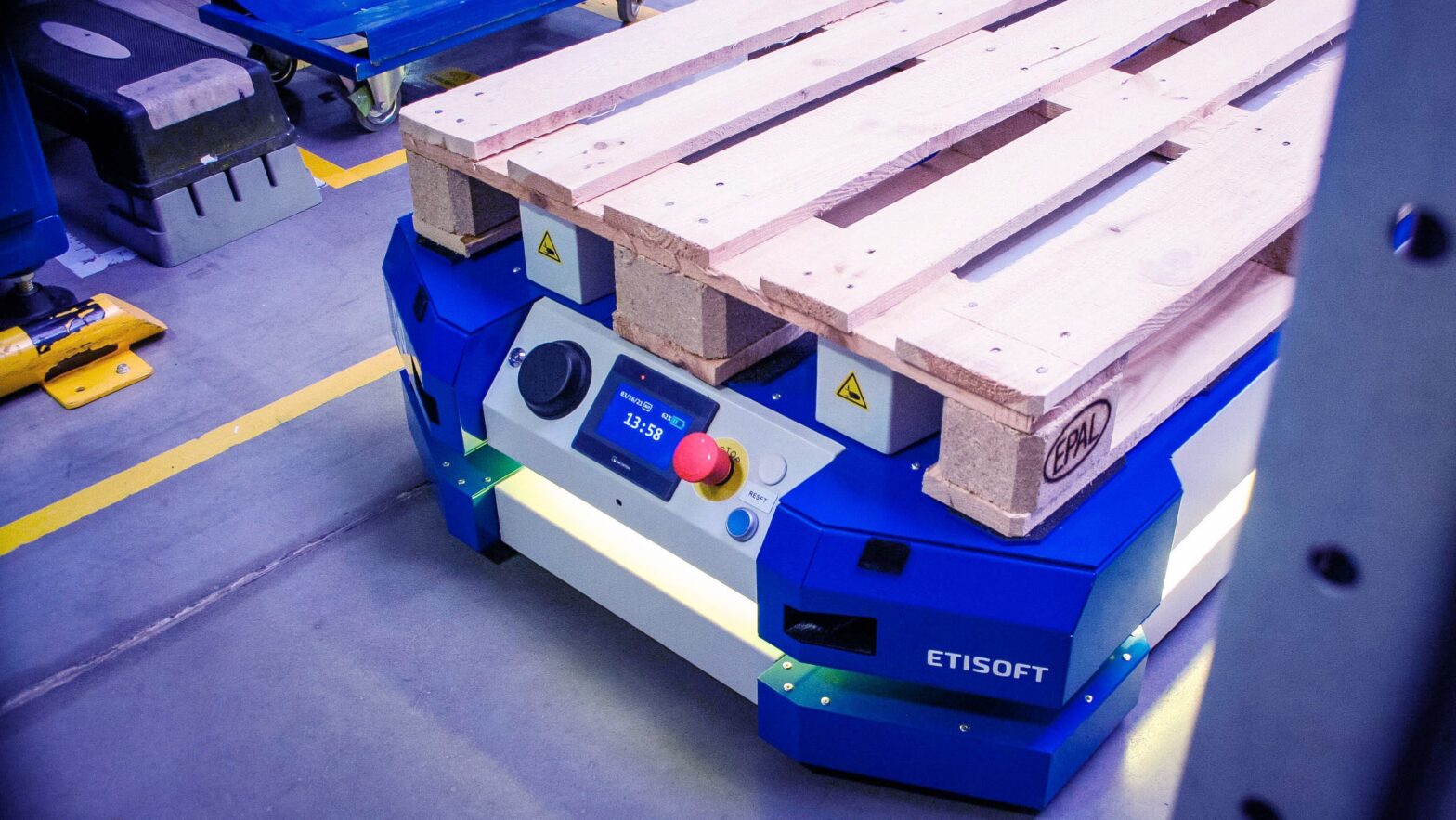 Intralogistics systems are self-driving AMRs (Autonomous Mobile Robots) based on AGVs (Automated Guided Vehicles). They are designed for automatic transport of components and finished goods in the production hall or warehouse. Moving along the designated routes, they transport standard pallets, containers, and logistics baskets. The operation of AGVs is supervised by the IntraFleet system. The IntraFleet fleet management system makes it possible to design logistics processes and manage traffic considering the infrastructure of the production hall and warehouse, as well as employees moving around. The modular design of AGVs facilitates the process of designing an intralogistics system according to customer needs.
optimisation of logistics processes
reduction of costs of internal logistics
navigation with the aid of magnetic tapes or laser space scanning
security systems based on certified components
system of automatic battery charging
pre-implementation analysis based on a simulation in the FlexSim software.
Запит